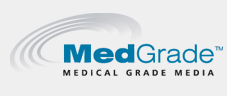 Why choose custom printed CDs?
Custom printed CDs convey your organizations' professionalism and quality across the board. We print thousands of custom discs for happy customers everyday.

Let us make your project our next.

Get started building your business today.


Enhance your image
Increase referrals & revenue
Reduce shrinkage
Rid yourself of messy stick-on labels
Build your brand

Medical Grade means fewer failed burns



With absolutely zero setup fee's and rock bottom pricing you have nothing to lose, call us at
877-633-7873

and let us show you how much impact a professionally designed Custom Printed CD or DVD can have on your bottom line.