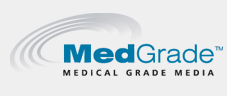 In order to provide you with the most professional delivery options - we utilize UPS as our shipping partner. Orders received before 4pm CST will be shipped the same day. In the rare occurance that a product is on back-order, we will contact you immediately to discuss all options. If you have any questions regarding the shipment of your package or need your tracking number, please don't hesitate to
contact us
at 877-633-7873.
Customer Testimonials

Here's what some of our customers are saying...
"I just wanted to tell you how much I appreciated you calling me to help me save some money. Not too many retailers would do that in today's world. I told my person who orders everything to start looking at your website first from now on. Hopefully we will do more business with you. Thanks again." -Rick F.
"Thanks for the order so quickly! Enjoyed doing business with you..." -Marilyn D.