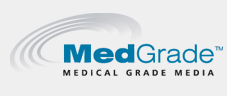 Magneto Optical Drive Service & Repair

Experiencing problems with your MO Drive? We specialize in Magneto Optical Drive Service and Repair.
Contact one of our experts today
with your specific MO Drive service requirements. With the industry's fastest turn around time, flat rate fee and
NO CHARGE for unrepairable drives!
MedGrade is your trusted source for Drive Service and Repair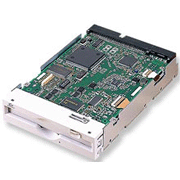 Our factory trained technicians are certified to diagnose your specific drive issues - and correct and repair your drive back to the manufacturers original specifications. All repaired drives are covered by
MedSure
- which protects you with a 90-day Warranty, Technical Support, and piece of mind that you have worked with the industry leader in Magneto Optical Drive Repair. Our technicians are trained and certified to work on all drives from manufacturers like: Fujitsu, HP, IBM, MaxOptix, Olympus, Pioneer and Sony, just to name a few... Call us today with your specific Drive Repair requirements: 1-877-633-7873
Tape Drive Service & Repair
We specialize in Tape Drive Repair for all manufacturers and platforms such as: LTO, DLT, SDLT, 8mm, 4mm, Tape Libraries and more! Quick turn around! All serviced and repaired drives are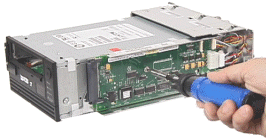 covered by
MedSure
and carry a 6 month Warranty.
Contact Us
today with your specific Tape drive service requirements.

We have all the top brands of Magneto Optical Disk in all sizes and capacities. Any MO Disk purchased from MedGrade comes backed with

MedSure

our industry leading program; offering you piece of mind that you are getting high quality FDA approved media, that is compatible with your equipment and guaranteed for life. Not sure which media you need?

Contact Us

with your questions and we will be happy to share our knowledge with you.